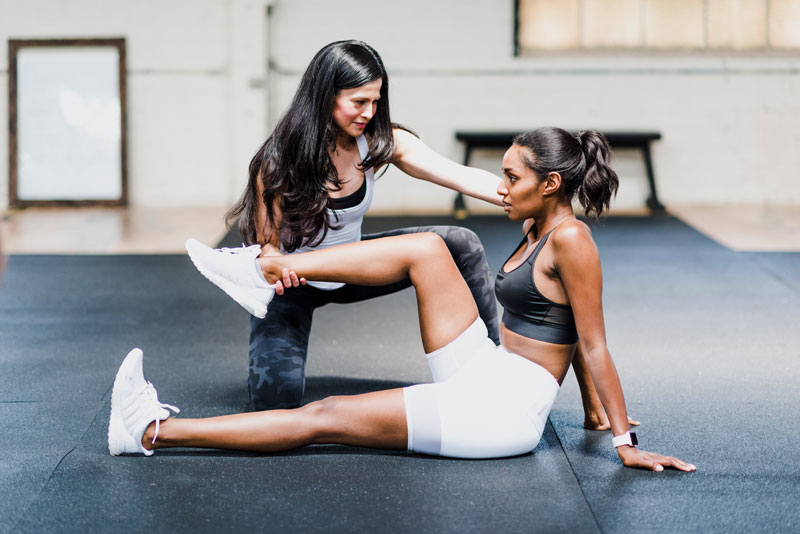 Stretch Therapy
Stretch Therapy can be performed by a certified/licensed Stretch Therapist who will use various stretch applications that span rehabilitation of specific physical problems, through development of more efficient alignment and movement patterns. Stretch Therapy is suitable for everyone, regardless of age or fitness level.  We use a number of different stretch techniques to improve the Range of Movement (ROM) of the body; joints, nerves, fascia and muscles. Inactive muscles are made active; knees, shoulders, and elbows.
See what our customers say about us!
Simply the best!
Mark's knowledge of the human anatomy allows him to perfect his technique of stretch massage by working each muscle from end to insertion point. The combination of his knowledge, strength, and incorporation of using individual hot stones to dig in allows him to reach deeper than I have ever felt before.
I came in walking like and old man and left with a bounce in my step. Amazing work Mark, thank you!
John Tirone
I've been to Mark for deep tissue/sport massage a few times now as I've been having issues with my shoulder. Mark has been very thorough, has been able to get to the problem area and has done so with the perfect amount of pressure/force each time (which has been hard to find with most masseurs). His specialty is stretching but he is fantastic at all of it. If you need something more than just a relaxing massage, Mark Is the guy to go to. He will listen to figure out your problem areas and work together to fix them.
Alex Sparrow
Its rare to find someone like Mark who has advanced therapeutic skills in both massage and stretching. I have known Mark for many years and he is able to customize the delivery of his massage and stretching services to meet my needs. I particularly appreciate his strong hands which excel at his stretching and massage of me in addition to his unwavering stamina to keep the same level of service throughout our extended treatments. He is very knowledge of muscle groups and knows how to achieve customized relief as he conducts his services. He runs a good business and fits me into his schedule when an emergency arises and is prompt and never late to appointments which I appreciate. Overall, Mark's mastery of his massage and stretching skills are very appreciated by me and I fully recommend him to anyone considering his superior skills.
Gary Ropiecki
Get in Touch
 (954) 489 8256
Open Hours
Tue - Friday — 9:00am - 6:00pm
Saturday — 9:00 am - 5:00 pm